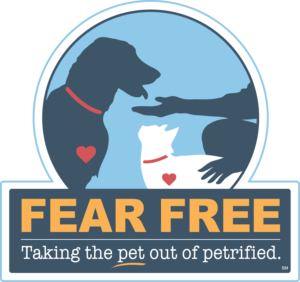 Fear Free vet visits!
We are pleased to announce that our doctors and several of our team members are now Fear Free Certified. This means a more relaxed, enjoyable visit for you and your pet through new and improved handling techniques. Please visit https://fearfreehappyhomes.com/ to find out more about this exciting new program.

We are committed to promoting responsible pet ownership, preventative health care and health-related educational opportunities for our clients.
Prospect Veterinary Hospital strives to offer excellence in veterinary care to Prospect, CT and surrounding areas.